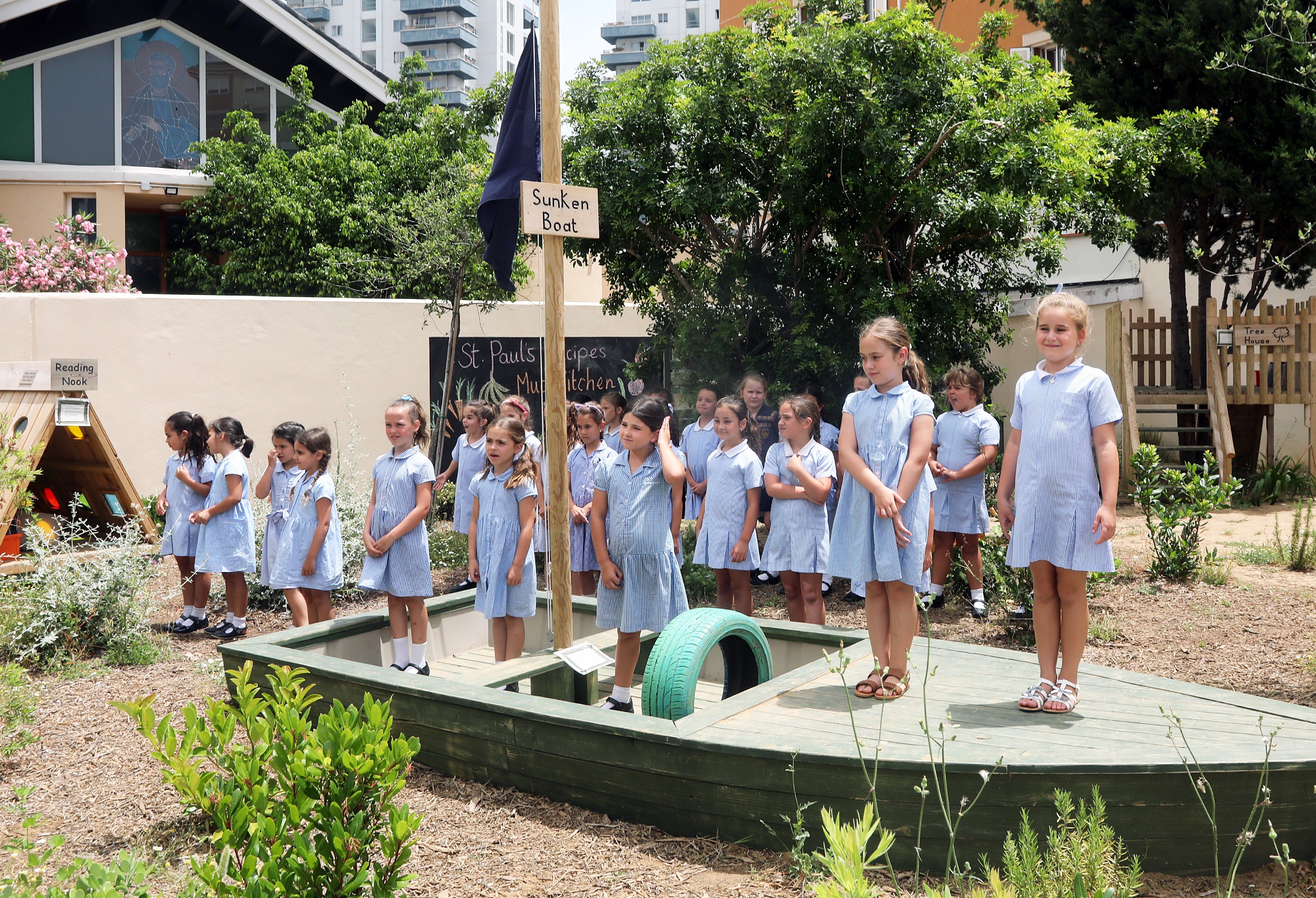 Minister for Education and Environment John Cortes yesterday opened the new Wing of St Paul's School as well as its 'forest zone'.
The new wing includes a reception area, shaded foyer, library and dining hall. The forest zone, a small area of Mediterranean woodland with cork oaks and other trees, shrubs and flowers, has been created from a part of the old playground where the tarmac has been removed, and soil and plants added.
The Minister for Education and Environment, John Cortes, commented: "This is the next phase in our programme to improve our educational facilities. I am very grateful to everyone who has been involved in this project, which has rejuvenated St Paul's. Work is ongoing both in the three new schools currently under construction, in designing others, and in improvements to those which will remain in their current location.
"The Forest Zone is very special, creating an unexpected area of woodland in the middle of a densely built up district. It goes to show what is possible – and the School, and others that will use the area, will greatly benefit."