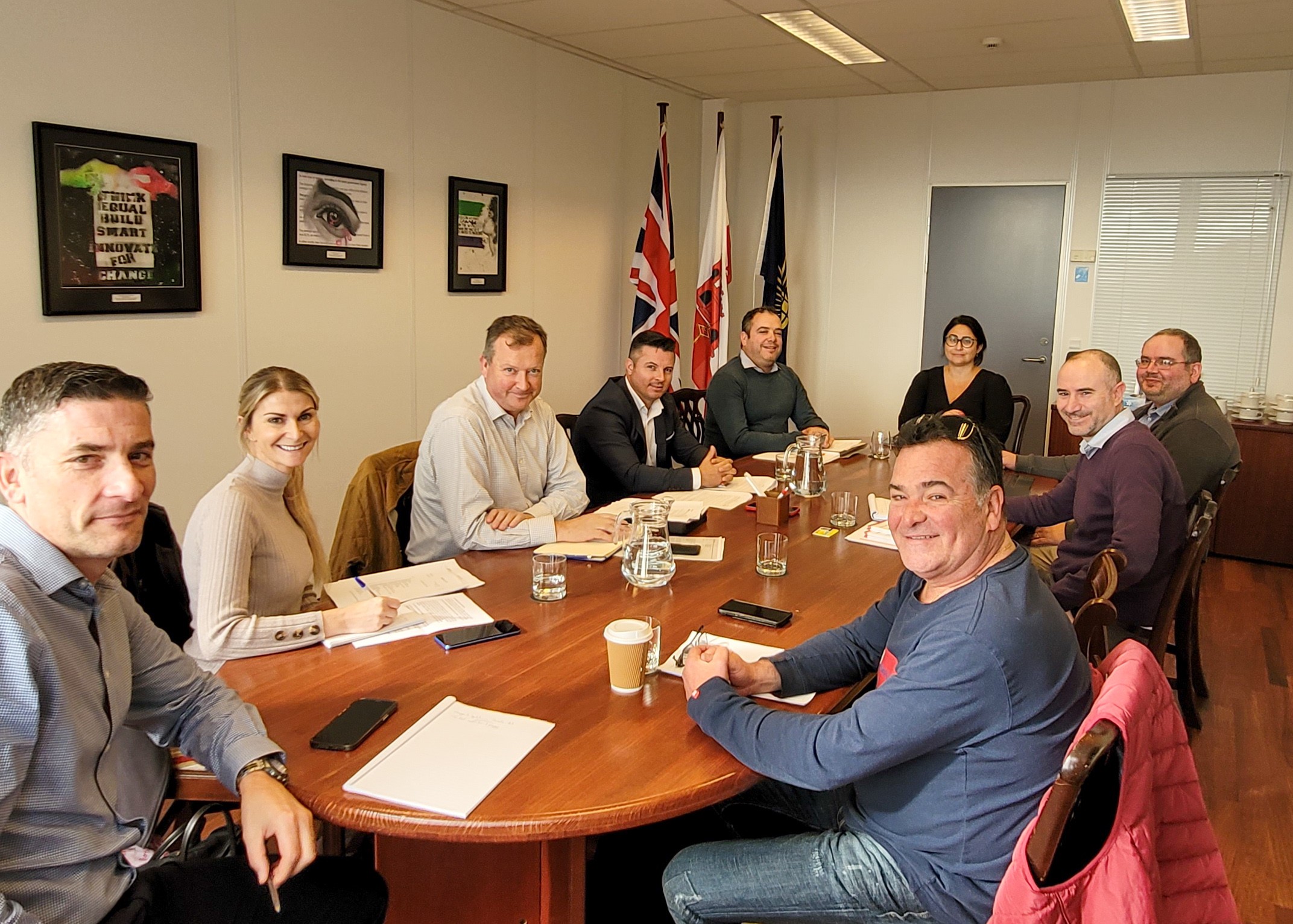 The Minister for Equality, the Hon. Samantha Sacramento MP, met with representatives from the Gibraltar Chamber of Commerce and the Gibraltar Federation of Small Businesses to discuss the soon to be enacted Sections 13 and 14 of the Disability Act (2017), how this would affect business owners in Gibraltar and explain the support offered by Government to businesses to give this effect.
At the meeting the Minister explained these Sections had not been enacted when the Disability Act was first passed into law in 2017 in order to give plenty of opportunity to business owners to prepare their businesses for the changes and after consultation with the Disability Society at the time. Under sections 13 and 14, the owners of any buildings or premises open to the general public has the responsibility to make this more inclusive. It also states that failure to do so could incur penalties.
In order to fully support businesses, the Ministry of Equality wants to work with businesses and to provide support and assistance in order to prepare them for the changes.
The Ministry would like to remind businesses of the tax incentives offered for undertaking works that make their premises more accessible and to date no business have taken up this offer. Government published the Disabled Access to Property (Deduction) Rules 2020, which took effect as from July 2019 This allow businesses to claim deductions on structural works done to improve access to and within their premises and thus make it easier for people with disabilities to access these. This deduction will be in addition to any other deduction, relief or allowance which may be given in accordance with provisions in the Income Tax Act 2010. In order to claim a deduction under this rule, applicants would need to apply for a certificate from Town Planning and Building Control and provide proof of works done and costs.
As part of its Equality Means Business Agenda, the Ministry of Equality have once again, arranged with the Gibraltar Chamber of Commerce and the Gibraltar Federation of Small Businesses to deliver an information seminar for members in order to help them understand their obligations under the Disability Act. This presentation will also include the participation of a qualified Access Auditor who the Ministry of Equality have brought in on a number of occasions and who will be already in Gibraltar to issue training to Town Planning and Building Control. The presentation will be held on Friday 27th January at the John Mackintosh Hall at 10:00am. Business owners are encouraged to attend and will also be given the opportunity to ask questions at the end. Any business owners interested in attending the presentation should register their interest with the Ministry of Equality, as soon as possible, by emailing equality@gibraltar.gov.gi.
More information on how to make businesses accessible can be found on the Ministry of Equality website: www.gibraltar.gov.gi/department-equality. Information booklets such as Welcoming Customers with Disabilities and Gibraltar Building Rules Approved Document R – Access to and use of Buildings are available on the website and provide guidance.
The Minister for Equality, the Hon. Samantha Sacramento MP, said, "I was very pleased to meet with the Chamber and the GFSB yesterday and welcome, as ever, their positive engagement on the subject. It was very encouraging to hear that they were both very much on-board with the changes and they also accepted that by making business premises more inclusive, ultimately made business sense as more people could access the business. This not only applies to people with disabilities, but also their families accompanying them too.
"The Government's continued aim is to make Gibraltar as accessible as reasonably possible and in the long term this can only be beneficial to Gibraltar. This would also make Gibraltar, as a tourist destination more appealing to people who have disabilities. It is all about inclusivity, changing the way we treat customers who have difficulties accessing services and also offering the service in different ways in order to meet the needs of said customers."
Anyone wishing to learn more about the Disability Act 2017 can find this on the following link www.gibraltarlaws.gov.gi/legislations/disability-act-2017-4312.